Rust No Recoil Macro Logitech
Undetected & Secure
NEW RECOIL PATTERN
With Rust No Recoil Macro Lua Script;
7

in

1

(AK47, LR300, M249, MP5A4, THOMPSON, CUSTOM SMG, HMLMG.)


Its up to Date with NEW RECOIL PATTERN 2022

Works with All Windows Versions

Undetected

&

Secure

Customizable

Button Activate & Deactivate

Easy

Installation
Work with any

DPI

Work with

Logitech

G HUB or Logitech Gaming Software.
Works with

Logitech

Mouses (Click for list)
After purchase you will get e-mail for

Download
WEAPON LIST
AK47: No Scope, Simple Handmade, Holo Scope, 8x Scope, 16x Scope.
LR300: No Scope, Simple Handmade, Holo Scope, 8x Scope, 16x Scope.
M249: No Scope, Simple Handmade, Holo Scope, 8x Scope, 16x Scope.
HMLMG: No Scope, Simple Handmade, Holo Scope, 8x Scope, 16x Scope.
MP5A4: No Scope, Simple Handmade, Holo Scope.

THOMPSON: No Scope, Simple Handmade, Holo Scope.

CUSTOM SMG: No Scope, Simple Handmade, Holo Scope
All with Crouch Mode and Standing Mode no recoil. Easy Crouch Mode option. Only need to hold CTRL from your keyboard. Doesn't matter which brand! It will work.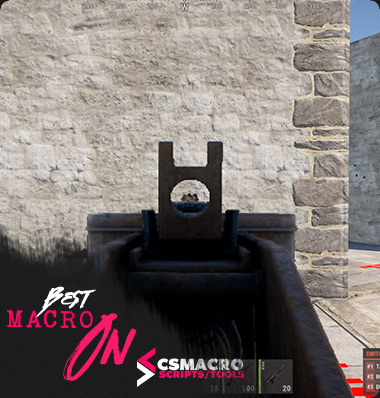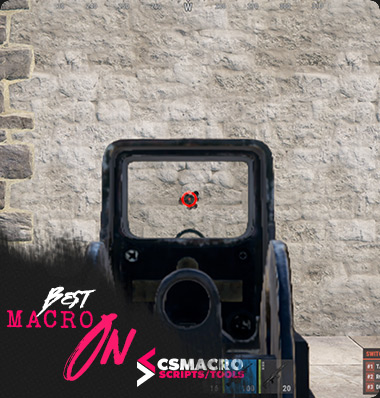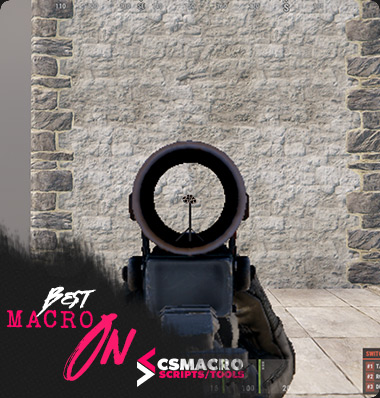 Rust No Recoil: Show Your Real Performance in That Game!
You need a lot of helpers to prove yourself in games and show your maximum performance. For example, it is very important for you that hardware products are of really high quality. If hardware products are not of good quality, you will not get the performance you are looking for in speed and accuracy. Sometimes, even choosing the right gaming hardware devices may not be enough to get the results you are looking for. You should use the new generation no recoil macro Rust options that increase mouse and keyboard performance. So you will be able to prove yourself in the game. What you will do for maximum performance and success in the game is easy. To choose the best quality Rust Macro options!
What is Rust Game?
Rust is one of the games preferred by most gamers worldwide. Millions of people have been enjoying the game with Rust since 2013. You can play Rust, which is defined as survival, adventure, and tactical game, on many platforms. For example, it is possible to play this game on PlayStation 4, Xbox One, Microsoft Windows, Linux, macOS, Mac OS. The publishers of the game are Facepunch Studios and Double Eleven. The game uses the game engine called Unity 5. Also, you can buy the Rust game on Steam and start playing right away. Furthermore, don't forget to choose the no recoil macro Rust options that cannot be traced and detected.
Rust Undetectable Macro Script
Rust Logitech Macro options allow you to get the maximum performance from your Logitech branded hardware devices. Moreover, the accuracy and speed rate of the Logitech gamer mouse increase. Moreover, the game system or other players absolutely does not notice this support you get in games. When playing multiplayer online games, it is important for users to find a Rust Macro that works on every mouse. That's why prestigious script options provide exactly that. Benefit from maximum quality for maximum performance. Note that a good no recoil macro Rust option should have the following properties:
You should always have a script that cannot be detected. Otherwise, you may be in danger of being banned.
Also, the script must be running smoothly in different mouse and keyboard combinations.
You should prefer powerful software that is active in Bloody, X7, and FireGlider mouse options.
Good software works perfectly on almost all weapons and plays the role of performance enhancement.
Different Payment Methods For Rust No Recoil Script
If you are looking for a No Recoil, it is also very important that the platform from which you will purchase the product offers you easy payment. For example, online payment methods such as Paypal or Bitcoin can be very useful in this regard. In addition, payment guarantee and payment information encryption systems mean that a platform is reliable for you. It is possible to use many payment methods such as credit cards, Bitcoin, Steam skins.