Rust No Recoil Macro - Razer
Undetected & Secure
Up to date with 2022 2.Update
With Rust Razer No Recoil Macro Razer Synapse 3;
7

in

1

(LR300 , AK47, MP5A4, Thompson, M249, HMLMG, CUSTOM SMG)
Work with All Windows Versions

Undetected

&

Secure

Customizable

Button Activate & Deactivate

Easy

Installation
Work with any

DPI

Work with

Razer Synapse 3

Works with

Razer

Mouses

(Click for list)

After purchase you will get e-mail for

Download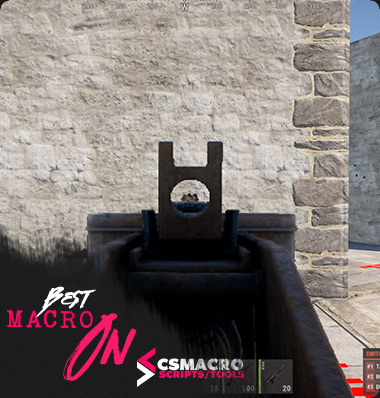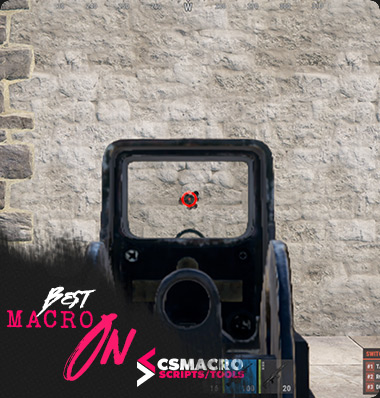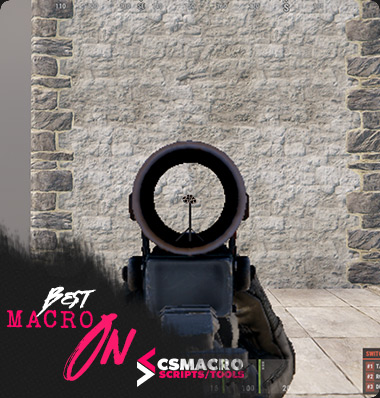 Don't "RUST" in Peace: Improve Your Gameplay, How?
You have gathered around your dearest of your friends and trying to survive. All the world is covered in radiation. Death is inevitable than ever. It is a great atmosphere to be with your friends, isn't it? It is both a ruthless and free game. It gives you freedom. Freedom for what? Everything that you can imagine. Freedom to show your creativity and freedom to starve to death. Locke would be amazed when he heard about Rust.
Sometimes some of our friends don't know how to play or know less to play. Even if it's not annoying at the beginning, it starts to annoy everyone on the map. We create this article to show you how to play Rust like a pro. After you have read this page, you will get your Rust Razer no recoil macro and start to play god-like.
Harvest the Resources Wisely
When you play Rust, you should gather and harvest the resources wisely. What does "wisely" mean in Rust? When you start to gather resources, you will be seeing minor red crosses on the resources. Let's say, you are cutting down a tree. When you hit the tree once, there will be red crosses appeared. If you hit there, you are able to obtain more resources than the other spots. By the way, having a Rust Razer macro makes your resource collecting easier. You should take this in your mind.

Don't Forget to Grab Your Dearest Weapon
In Rust, your tools and weapons are your most important fellows. Since it's a survival game, most players forget to craft a weapon. This is ridiculous. One of the first crafts you do should be the wooden spear. It's one of the cheapest tools in the game but it's quite useful. Even if its required resources are easy to find, the wooden spear is pretty effective. When you craft long-distance weapons such as a bow, you may consider purchasing a Rust Razer anti recoil macro.
Hatchet is Your Persona Grata
You should be desiring to create a hatchet in Rust. Once you have a hatchet, the game becomes so easy. You can tear apart large trees easily. Cutting down the trees easily means you are the master of nature. You are not slowing down by your stone-ax. Thanks to the great savior of human beings, steel, you are able to rule Mother Nature. So, don't forget to craft a hatchet. You can craft great things by Rust Razer script.
Don't Stick to A Single Place to Live
Even if it sounds not-so-good, you should create more than one settlement in Rust. There should be multiple of them. This approach enables you to the flexibility you need. Sustainability is the key factor here. As a fact, we did so many times in Rust. Even if we are so much better players or our settlements are secure, we die. If we create more than one place to place our tools, resources, foods, you are able to go on. Also, the resources have a tendency to come to an end. Remember the Matrix, "We are the creatures the created to consume and consume." If you due to any reason, you should respawn and go on to your life in another place. This flexibility makes Rust more bearable.
Don't Prepare Your Food During the Darkness
In Rust you cook your food by using fire, right? This is one of the main things in the game to survive. If you cook your food in the dark, you know the night, you will be calling the other fellas in the wood. "Hey, raiders! We have a dinner party in our little secret camp. Would you like to join us?" Your message will be exactly this.
If you play in a community server, the cooking fire on your little camp will be the same as the above. Also, those people will be coming for looting your goods. "The tool does the whole job, the hand praises itself." This is an old Turkish proverb. Without your resources and your tools, you are literally nothing in Rust. So secure your little cozy camp and don't cook during midnight. Not only midnight but also when the sun says goodbye.
How to Activate Rust Razer No Recoil Macro?
In our text, we were talking about a legendary software package called Rust Razer Macro. You might be considering using this to play Rust better. In this section, we will tell this process step by step.
Step 1) Install Razer Synapse 3.0: If you use a Razer product, you are able to download a helpful software package called Razer Synapse 3.0. You are able to activate Rust Synapse 3.0 that pretty useful when you play Rust.
Step 2) Find A Useful Rust Razer Macro: Creating a macro is a hard process and it requires expertise. Luckily you are reading this article on the perfect page for this step. Our software developing team has been creating wonderful Razer Macros. Our team has been creating great macros for Rust, too. You can purchase it from our website.
Step 3) Start Razer Synapse 3.0: To activate the macros you purchased from our website; you should start the program. After you start the program you should find your device and follow the instructions in the macros. That's all. You are ready to use your macro in Rust.
At the end of the day, Rust is a great survival game that you can play with your fellas. To play it better, you should collect the resources wisely. How? You should hit on the red crosses on the resources. Also, you should have at least one wooden spear to defend yourself. Once you find more and more resources you should get yourself a hatchet. It will be paving the way through a faster game. Also, be the free man and create multiple settlements. Sticking to one place is not… Manly you know. You should hang around. Also, try to cook your food during the night. It is a fatal mistake.